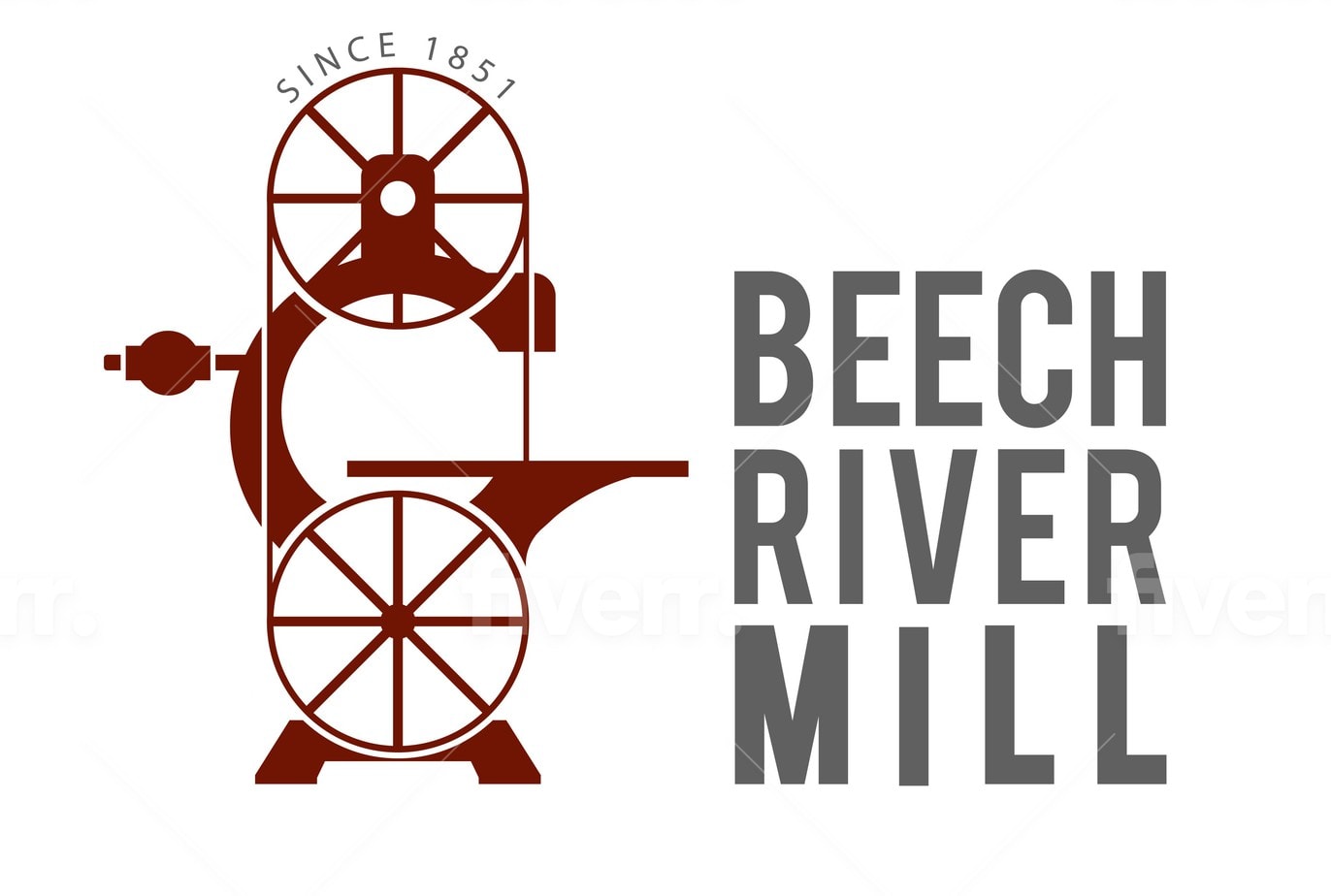 BEECH RIVER MILL
Hand Built CUSTOM WOOD SHUTTERS, DOORS, and BLINDS. Authentically crafted in the New England Village of Center Ossipee, NH.
Beautifully crafted, handmade shutters, blinds, wooden doors,  and  authentic accent pieces made by American craftsmen. A true New England tradition, kept alive. Our family-owned and operated mill has been functioning since 1851 – and our work remains all custom, all authentic, no fillers.
What we do
We build authentic, historic, architecturally correct wooden shutters and doors. We adhere to principles of historic preservation and tradition by building, delivering and installing uniquely customized, high-quality products built onsite right here at Beech River Mill.
-Randy Ouellette, Sr. Vice President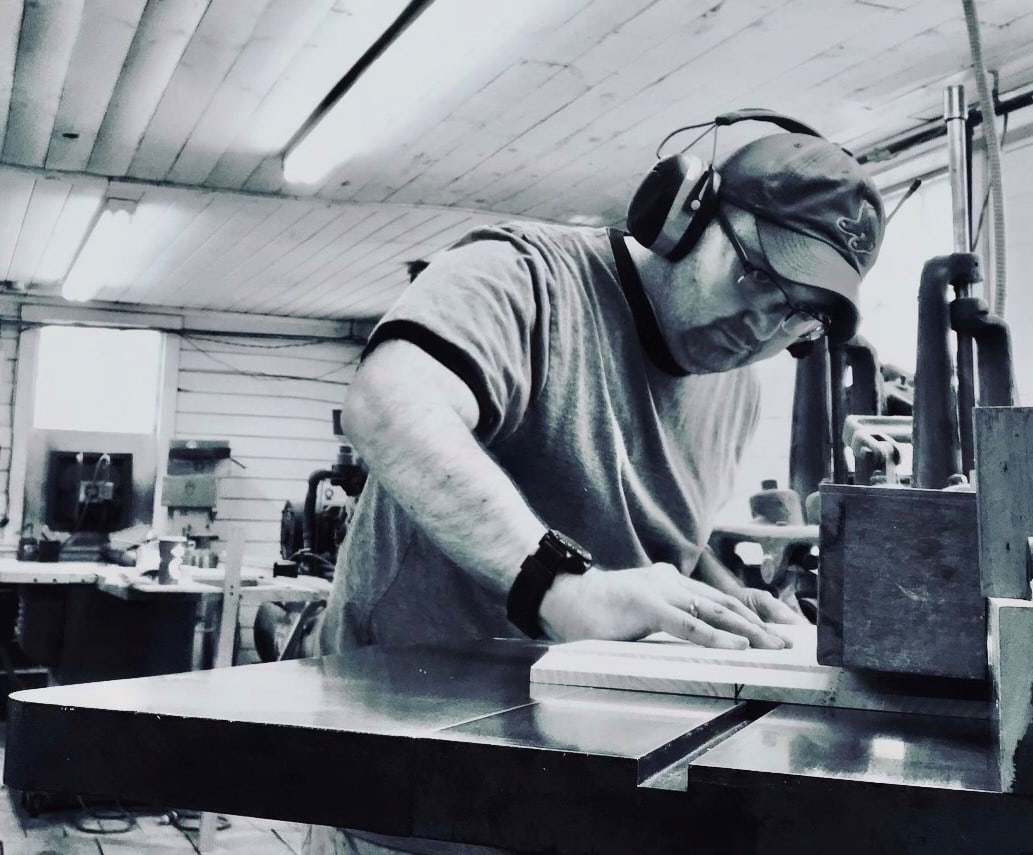 Shutters
Here at Beech River Mill we still build our louvered shutters one at a time, hand-crafted right here in New Hampshire by local skilled artisans using only the finest materials and workmanship. Our job-specific woodworking equipment allows us to produce any louvered or paneled product you need.
Doors
By building entirely custom doors from scratch, we can fill unique interior door openings that no other company can seem to conquer. Our keen eye for clean lines and symmetry has put us in a distinct position to be able to resolve the most peculiar door challenges brought to us.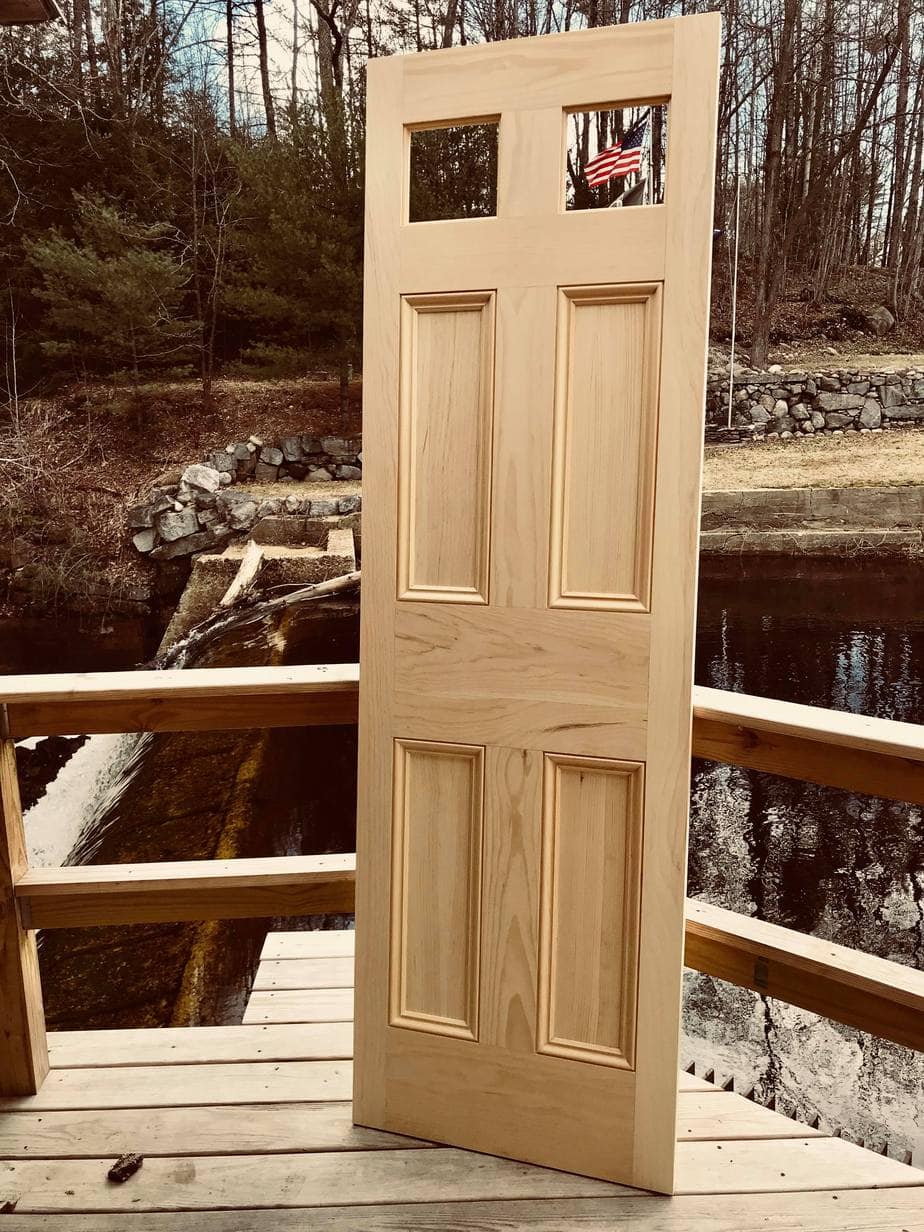 Installations
The Beech River Mill Team provides planning, light design, and installation services. We work with you from the first measurement to installing your new products. Contact us for a free private planning session to discuss your needs and ideas. If it can be dreamed, it can be done, right here, locally.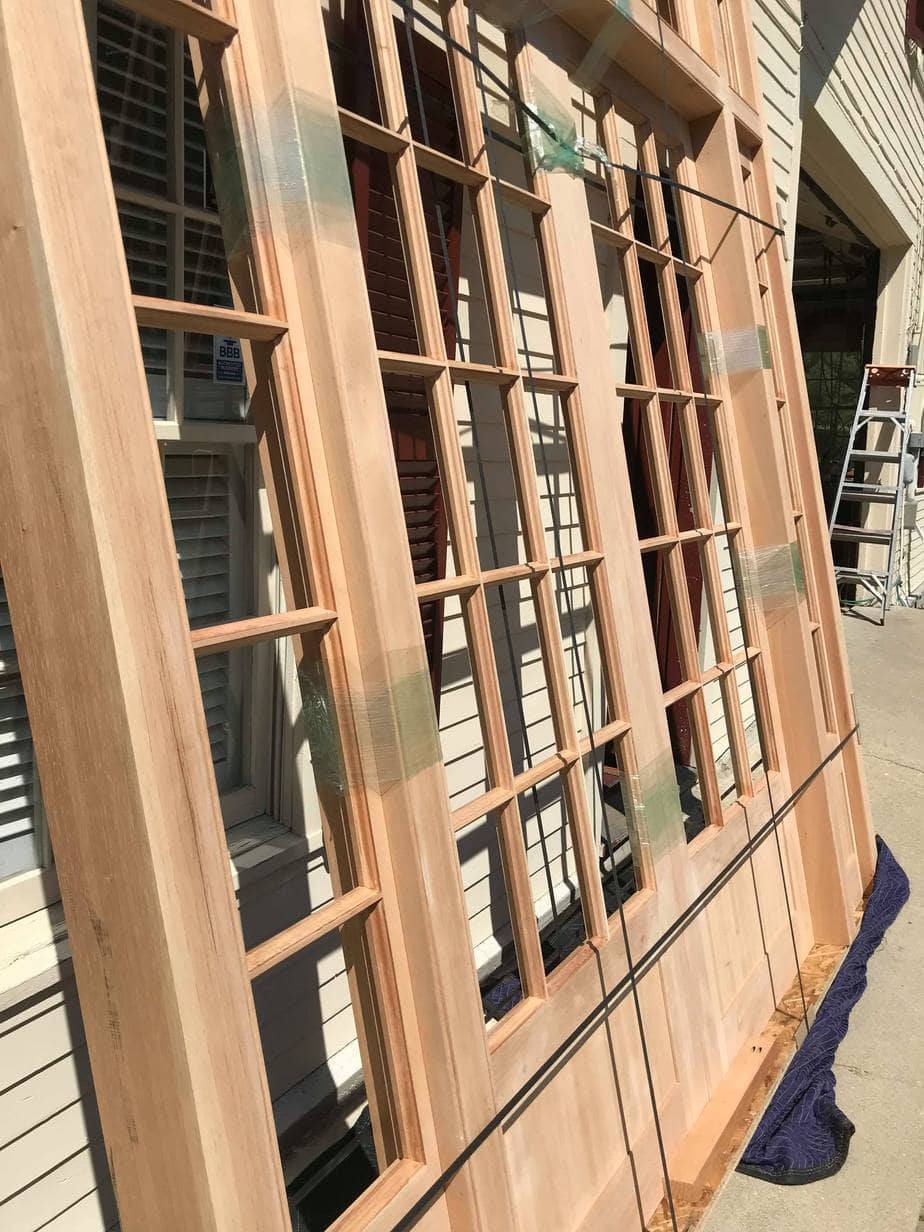 Mill Work Services
Real craftsmen, real mill work. Our staff is not transient, but local people with real skills. You take great pride in your home – and we take great pride in authentically enhancing and preserving its beauty. We use real woods, marine grade adhesives and fine exterior finishes. Nothing is farmed out, everything is true to the original nature of New England woodworkers.
You can put your trust in our 171 years of experience, your home or historical property is worth it.
Custom exterior mill work services for your home. If you can spec it – we can make it
Installation of our shutters, blinds, doors and hardware in proximity to our location in Central NH. We have extensive experience working in homes across New Hampshire and Massachusetts, Maine, Vermont, New York, Rhode Island & Connecticut.
Our specialties range from Boston Brownstones to Cape Cod to the Caribbean Islands, new homes, historical properties and even churches.
Decorative exterior woodworking solutions
Open the doors of communication on your next project.
Though we are a small operation, we take great pride in our professional relationships and do our best to return every call and inquiry in a timely fashion. If you need custom mill work or authentic doors or louvered shutters, we can help.
"
True craftsmanship is a thing of beauty. For those who appreciate fine woodworking, talent, and tradition, you'll understand.
Rich Collins, Greenland NH
"
Mill restoration project
We Have Invested Significantly in Keeping Traditions Alive.
We've worked hard to renovate and restore what is traditionally known as old Smart's Mill. Its a labor of love, and one that we hope will make our ability to continue to offer the highest quality custom and reproduction shutters available anywhere. Care to see some of our progress to date?
About us
Providing the highest quality mill working services for uncompromising builders, architects, and homeowners here in New England…and beyond.
Our Mill in Center Ossipee, NH has been in operation since 1851. While some of the tools and technologies have changed, we still do things the old fashioned way – from scratch, in house, using only the finest wood materials.
High Quality, Ethically Sourced Materials
25 Year Guarantee on Our Work
American Spirit, New England Traditions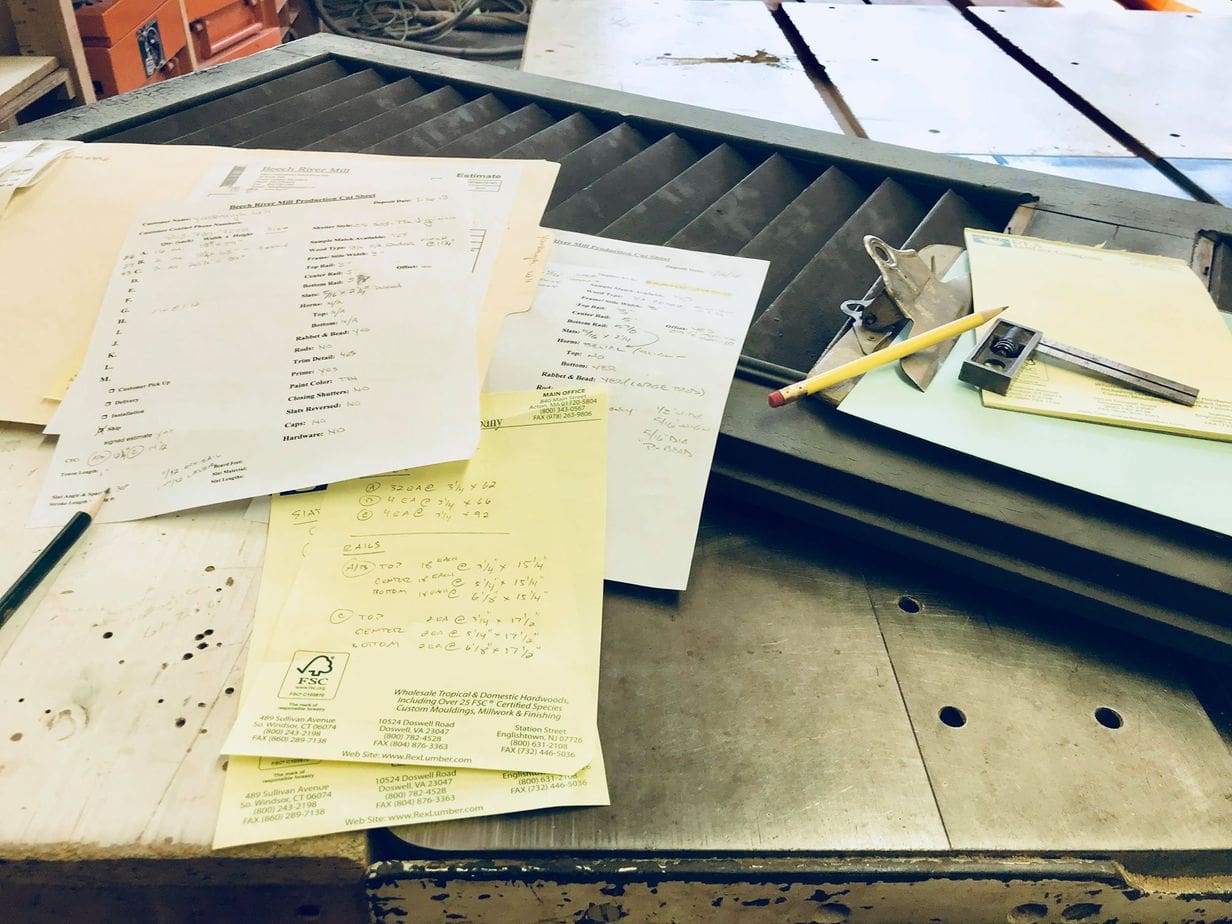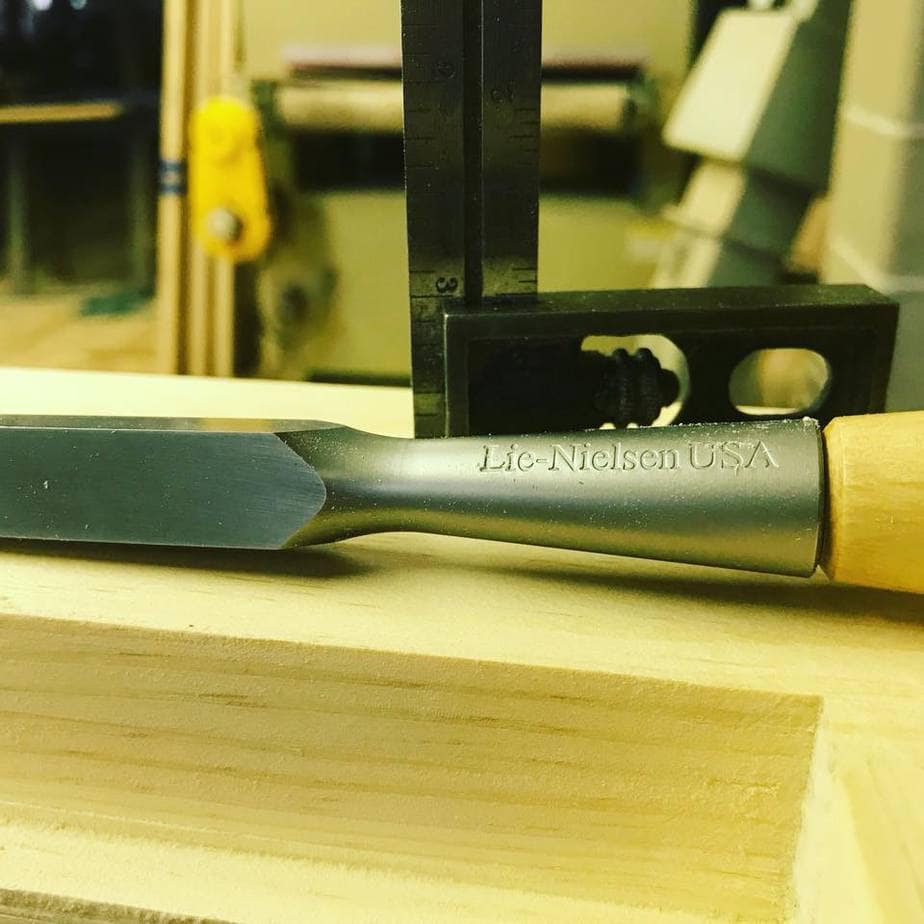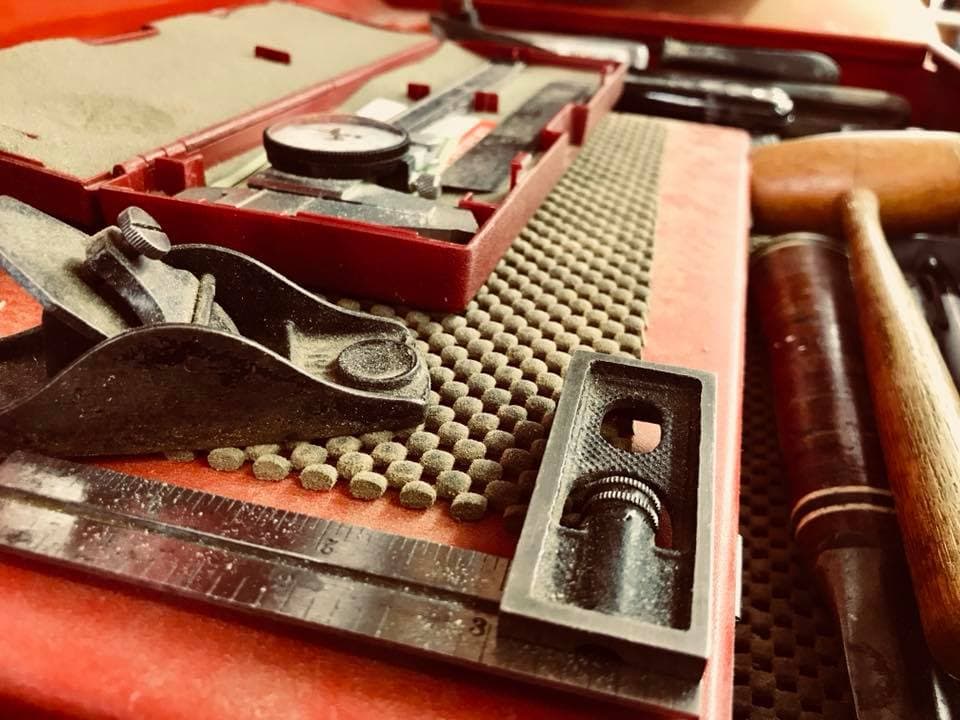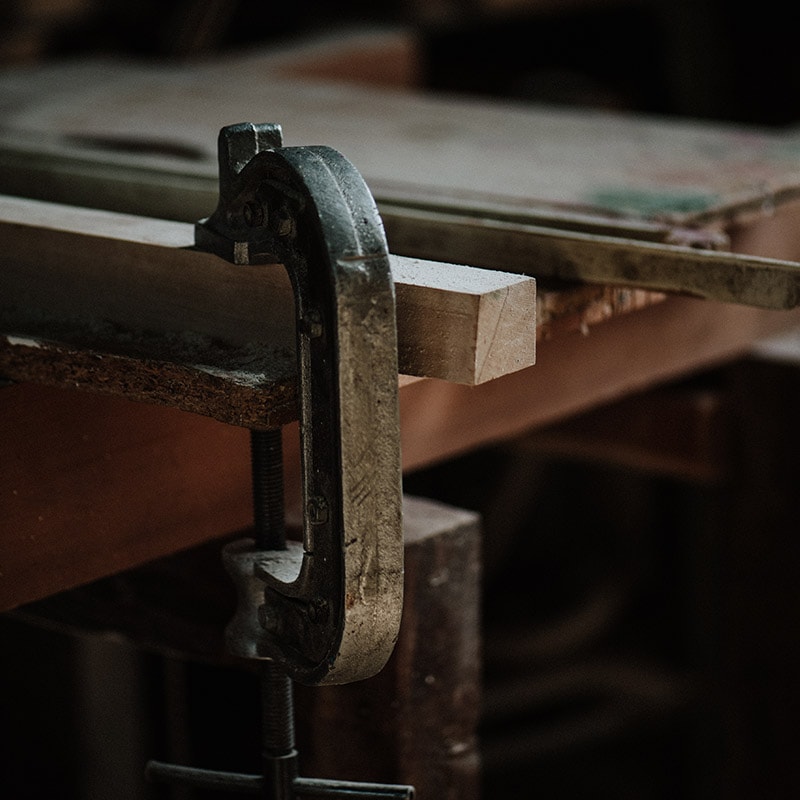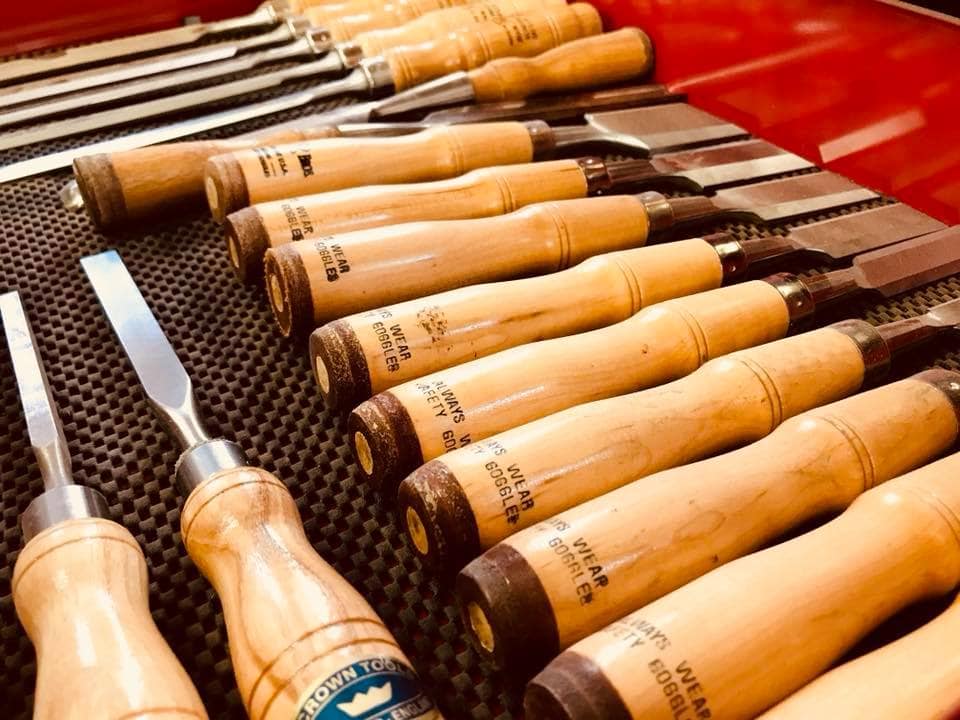 Pleased in Acton, MA
The shutters you installed last year still please us as much as the day you hung them. The quality of the woodworking is evident in the results and the effect these genuine shutters create on the overall image of the house is still remarkable. Replacing our old, mass-produced shutters with these hand-crafted ones has been a most enjoyable investment. Again, many thanks.
Brian Lanigan - Acton, MA
Boston Shutter Install
We recently had Beech River Mill install shutters on our windows - they look wonderful on our 100+ y/o brick home in Boston, MA. We had been searching for a company to install shutters for quite some time, but weren't feeling satisfied with the companies we'd contacted. We found it hard to have these companies even come out to look at our home to talk about options. When we called Beech River Mill, they came right out, educated us on our options for shutters and worked with us from start to finish - ensuring that we got exactly what we wanted. It was an extremely positive experience and the shutters are beautiful and historically correct. I would highly recommend Beech River Mill to anyone who cares about dealing with professional and kind people, and who cares about the quality and beauty of their home.
Lisa Knight - Boston, MA
Praise for Beech River Mill
Dear Randy and the gang at Beech River Mill, So many times I've intended to sit down and write you guys a quick note, but never got around to it. We're finally settled in, down in Anguilla, BWI! On our last trip, back in November, we were able to uncrate all the boxes and set things up.... very exciting!
The very first day I walked in your door at the old mill with my ideas, you displayed an excitement in our project and a desire to turn out a quality product. Your quality of workmanship is second to none. There's hardly a day that goes by, when we're at the villa, that someone doesn't stop by and comment on the doors and shutters. JOB WELL DONE!!! Diane and can't thank you enough for your part in our "dream come true"!
Bob and Diane
Two Generations of Satisfaction
Please accept my warmest thanks and appreciation for the last order of shutters and hardware. We have been ordering from you for two generations and felt it was time we sat down and thanked you for all the work you have done for us over the years.
From custom creations to stock requests, you have always exceeded our expectations in the design and quality of the products you produce. I always wondered when my father told me just to order the shutters from you, and not be concerned. You are the one thing on our jobs that always comes out right. We usually have to chase suppliers to make certain they are giving us the right material and are not cutting corners. That's the beauty of working with you. You won't do it unless it is done right. That takes the hassle out of my job, and assures me our customers will always be pleased. Since my father started with you many years ago, we have never had to send back one item. That's unheard of in the building and trade industry. My complements and my thanks. There is no other like you in the industry. Please don't change!
W. Craig
Happy Customers!
"We are delighted with our "Beech River Mill" shutters! They are, indeed, the accent that was needed to complete our new home.
For nearly two years, I felt that shutters would add a note of elegance and distinction to our home's exterior; however, I could not have imagined the degree of improvement until our "Beech River Mill" shutters were in place. In fact, the fieldstone and shake shingles now look more impressive and outstanding due to the refined and softened nature of our windows.
You provided a needed product within a context of personal attention and professional advice. We presented you with an idea, and you translated our thoughts into the perfect shutter of both style and size. In addition, you dealt with technical difficulties of providing us with stronger than normal hardware to withstand the high wind velocities and of hanging shutters on uneven natural stone.
It would be our pleasure to refer "Beech River Mill" to anyone considering shutters. Your attention to quality and detail will satisfy the most discriminating homeowner."
F.W. Mallon
We Love Working with builders, too!
Beech River Mill has been the primary supplier of custom-made, real-wood louvered and paneled products for many, many years. We've found the craftsmanship at Beech River Mill to be top notch across the industry, employing traditional joinery with clear and stable woods. The workmanship is far superior then most all other manufacturers, ensuring our clients a long lasting, authentic, craftsman-made (and not to mention) beautiful product.
"They are very careful with the order specifications so that I can say we have never had a mistake on an order with Beech River Mill! And we always enjoy their words of wisdom and consultations on design and installation solutions.
(We) always prefers to use the best suppliers and we feel that Beech River Mill is the best in the country when it comes to custom blinds and shutters!"
J. Adams, Builder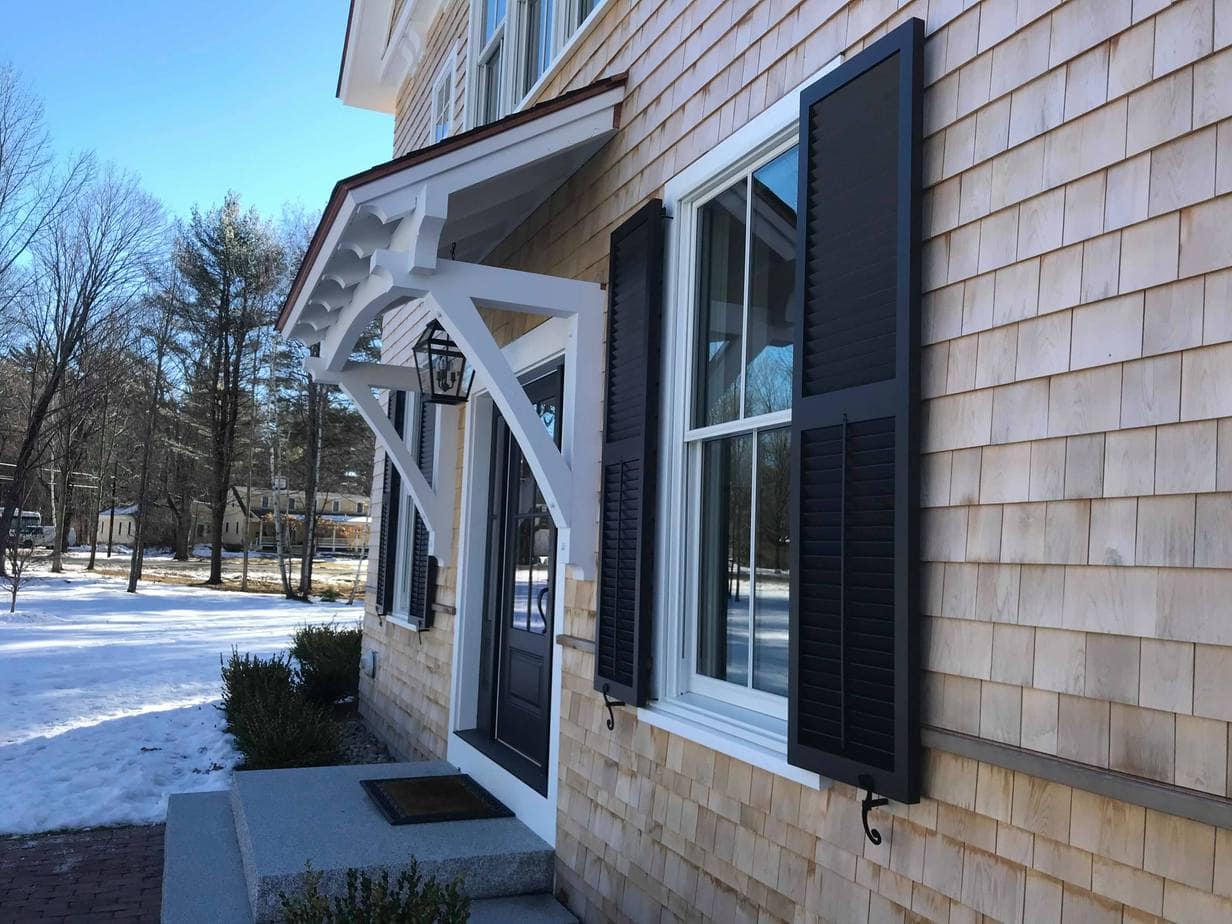 Reach out for a free private consultation to discuss your custom millwork project.
Location
Beech River Mill
30 Route 16 B
Center Ossipee, NH 03814
Open Hours
Mon-Fri: 8am – 6pm
Sat-Sun, 9am – 1pm