TIE BACK MOUNTING OPTIONS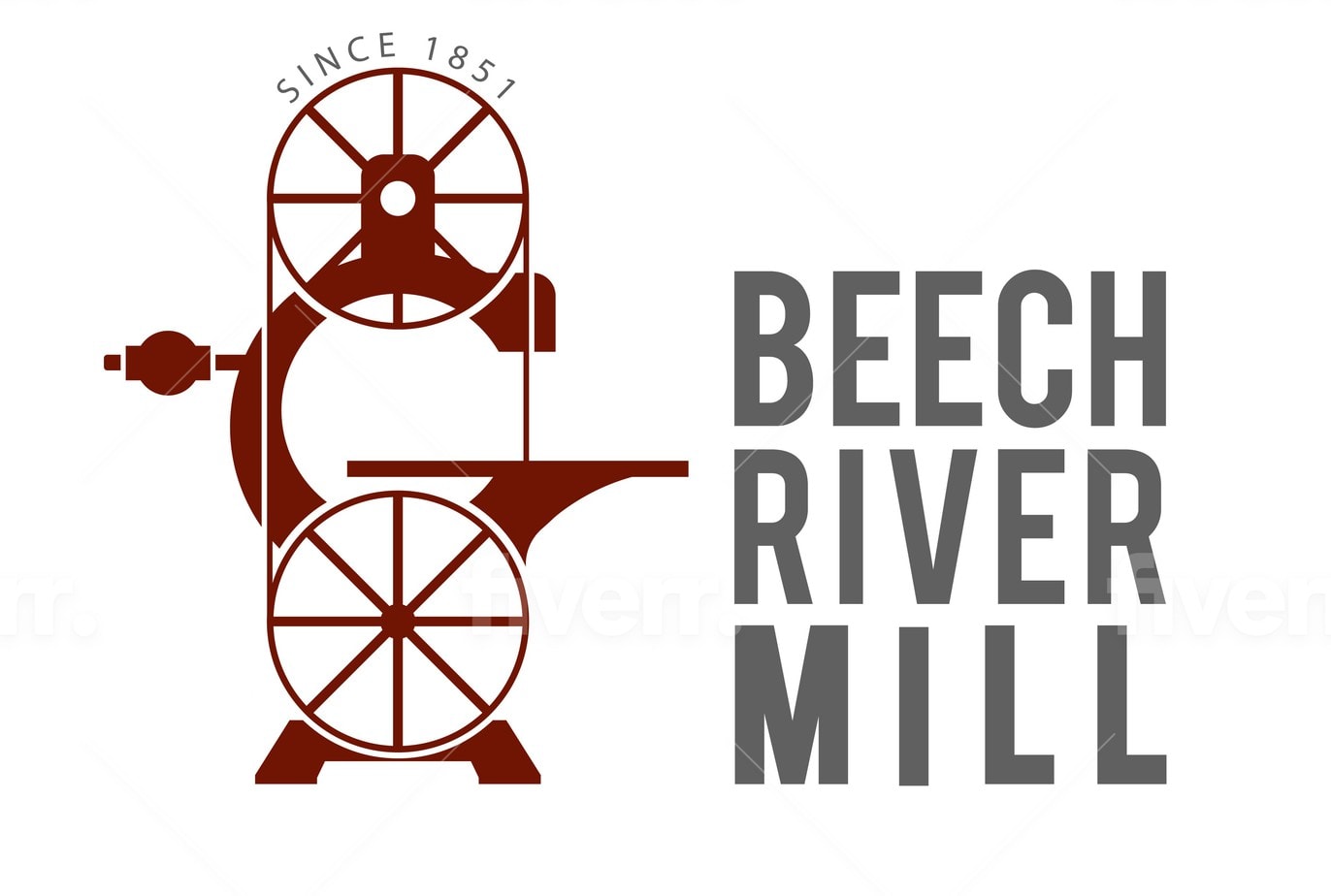 Beech River Mill Builds Wooden Shutters, Blinds and Custom Doors that are Built on Tradition, Grounded in Craftsmanship and Engineered for Tomorrow - Since 1851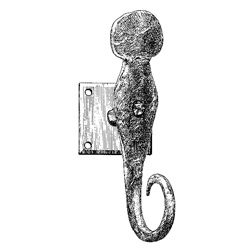 This style of tie-back mount is very prominently exhibited at Colonial Williamsburg. It was typically seen on structures of clapboard construction.
Our plate mounts are fabricated of plate steel and exhibit our standard 1 ¾" stand-off from the structure. Other dimensions are available, or you can modify the elements during installation to customize the fit between shutter and structure.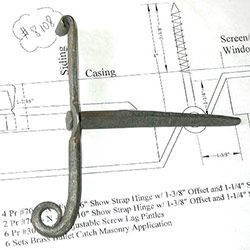 This one is for the purist. They didn't have lag screws much before the late 1800's, so most early tie-backs were riveted to their mount and the mount was laid into the masonry as the structure was built.
We provide a ½" x ¼" post of five inch overall length. One end is tapered as was often seen on early examples while the other end of the rectangular bar is forged down to a round. The round portion fits through a hole in the tie-back and is heated red-hot then hammered to produce a "rivet head" on the mount – it can't be removed from the tie-back. The result is an installed tie-back that's indistinguishable from the originals.