Providing the Highest Quality Mill working Services In the Area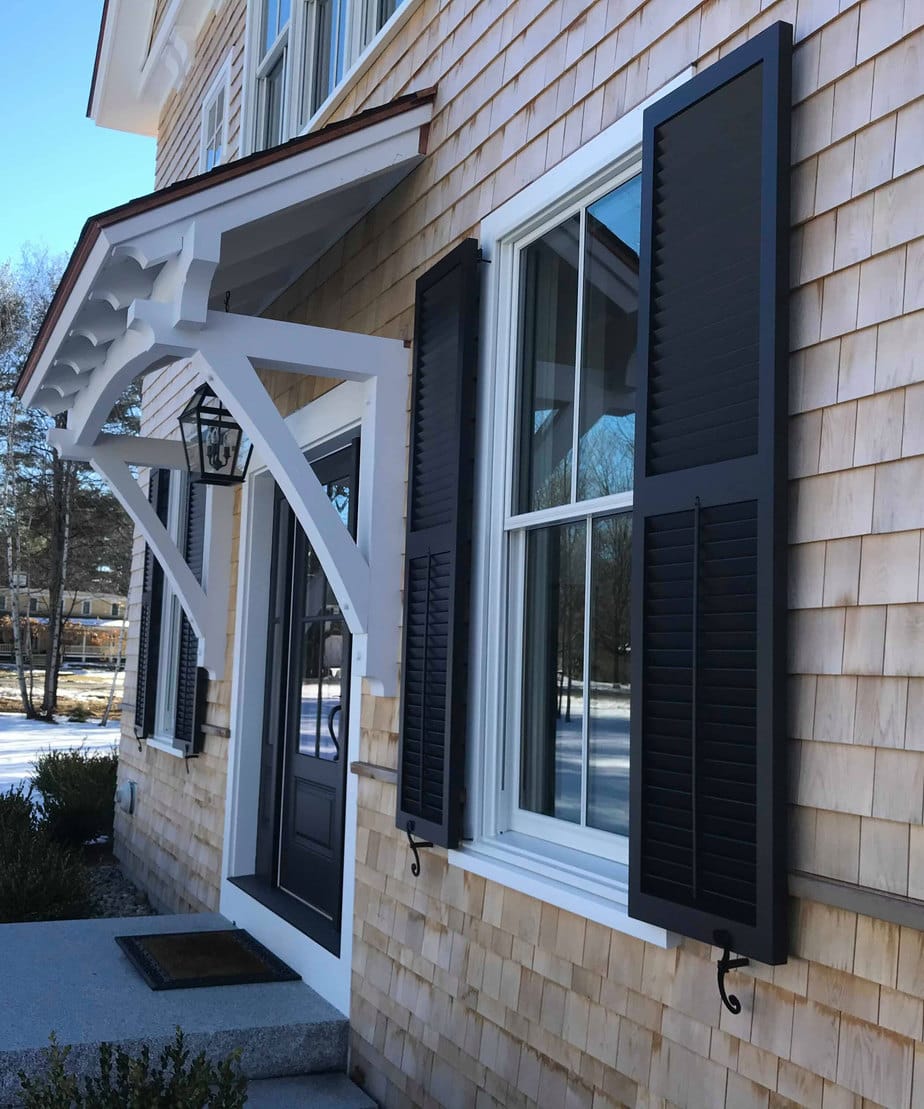 Since 1851 the Beech River Mill has specialized in the design, manufacture, and installation of the finest custom wooden blinds, shutters, and doors in the world. All of our products are made to order and finished in our historic mill using some of the original Victorian-era machinery along with 21st Century technologies. There are no "in-stock" items here, everything is created and installed to fit your exact needs.
Whether you are adding one of our popular contemporary shutter designs to a custom-built home, or duplicating a historic louvered door for the most discerning preservationist, we can produce the architectural element that can help set your project apart.
High Quality, Ethically Sourced Materials
25 Year Guarantee on Our Work
American Spirit, New England Traditions
Shutters
Functional shutters were apparent on homes throughout this nation's history. Shutters have historically been included in construction because they served several practical functions
Doors
From custom-designed entry doors to bi-folding raised panels for the pantry, Beech River Mill can build a door for your every need!
HARDWARE
Early shutter and door hardware was hand-forged by blacksmiths. The leading technology of the period found many skilled smiths hammering hardware from iron bar stock in Early English factories.
Pleased in Acton, MA
The shutters you installed last year still please us as much as the day you hung them. The quality of the woodworking is evident in the results and the effect these genuine shutters create on the overall image of the house is still remarkable. Replacing our old, mass-produced shutters with these hand-crafted ones has been a most enjoyable investment. Again, many thanks.
Brian Lanigan - Acton, MA
Boston Shutter Install
We recently had Beech River Mill install shutters on our windows - they look wonderful on our 100+ y/o brick home in Boston, MA. We had been searching for a company to install shutters for quite some time, but weren't feeling satisfied with the companies we'd contacted. We found it hard to have these companies even come out to look at our home to talk about options. When we called Beech River Mill, they came right out, educated us on our options for shutters and worked with us from start to finish - ensuring that we got exactly what we wanted. It was an extremely positive experience and the shutters are beautiful and historically correct. I would highly recommend Beech River Mill to anyone who cares about dealing with professional and kind people, and who cares about the quality and beauty of their home.
Lisa Knight - Boston, MA
Praise for Beech River Mill
Dear Randy and the gang at Beech River Mill, So many times I've intended to sit down and write you guys a quick note, but never got around to it. We're finally settled in, down in Anguilla, BWI! On our last trip, back in November, we were able to uncrate all the boxes and set things up.... very exciting!
The very first day I walked in your door at the old mill with my ideas, you displayed an excitement in our project and a desire to turn out a quality product. Your quality of workmanship is second to none. There's hardly a day that goes by, when we're at the villa, that someone doesn't stop by and comment on the doors and shutters. JOB WELL DONE!!! Diane and can't thank you enough for your part in our "dream come true"!
Bob and Diane
Two Generations of Satisfaction
Please accept my warmest thanks and appreciation for the last order of shutters and hardware. We have been ordering from you for two generations and felt it was time we sat down and thanked you for all the work you have done for us over the years.
From custom creations to stock requests, you have always exceeded our expectations in the design and quality of the products you produce. I always wondered when my father told me just to order the shutters from you, and not be concerned. You are the one thing on our jobs that always comes outright. We usually have to chase suppliers to make certain they are giving us the right material and are not cutting corners. That's the beauty of working with you. You won't do it unless it is done right. That takes the hassle out of my job and assures me our customers will always be pleased. Since my father started with you many years ago, we have never had to send back one item. That's unheard of in the building and trade industry. My compliments and my thanks. There is no other like you in the industry. Please don't change!
W. Craig
Happy Customers!
We are delighted with our "Beech River Mill" shutters! They are, indeed, the accent that was needed to complete our new home.
For nearly two years, I felt that shutters would add a note of elegance and distinction to our home's exterior; however, I could not have imagined the degree of improvement until our "Beech River Mill" shutters were in place. In fact, the fieldstone and shake shingles now look more impressive and outstanding due to the refined and softened nature of our windows.
You provided a needed product within a context of personal attention and professional advice. We presented you with an idea, and you translated our thoughts into the perfect shutter of both style and size. In addition, you dealt with technical difficulties of providing us with stronger than normal hardware to withstand the high wind velocities and of hanging shutters on uneven natural stone.
It would be our pleasure to refer "Beech River Mill" to anyone considering shutters. Your attention to quality and detail will satisfy the most discriminating homeowner.
F.W. Mallon
We Love Working with Builders, too!
Beech River Mill has been the primary supplier of custom louvered and paneled products for many, many years. We've found the craftsmanship at Beech River Mill to be top-notch employing traditional joinery with clear and stable woods. The workmanship is far superior to most all other manufacturers, ensuring our clients a long-lasting and beautiful product.
They are very careful with the order specifications so that I can say we have never had a mistake on an order with Beech River Mill! And we always enjoy their words of wisdom and consultations on design and installation solutions.
(We) always prefers to use the best suppliers and we feel that Beech River Mill is the best in the country when it comes to custom blinds and shutters!
J. Adams